10+ Beautiful Late Summer Flowers to Beautify your Garden
Written by Cosmeagardens | November 28, 2020
Do all flowers in your garden stop blooming or even shed their leaves when summer sets in? It is vital to know which flowers to plant in your garden to avoid disappointment during the summer. Late summer flowers are perfect if you want your garden to remain glorious when summer comes.
Here are beautiful late summer flowers to beautify your garden and transform your home into a gorgeous space:
1. Bloomerang Lilac
The bloomerang lilac is unique among the diverse lilac varieties. It blooms for months virtually the entire year. Full sun is perfect for it to bloom well. The flowers are purple and relatively smaller than other lilacs.'
2. Beardtongue
Beardtongue, also known as Penstemon, is a summer flower native to North America. It thrives in full sun and well-drained soil. They are propagated by seed and hold out to drought. The common bloom colors are yellow, white, blue, purple, pink, red, and orange.
3. Fragrant Giant Hyssop
Fragrant Giant Hyssop, commonly known as anise hyssop, is a perennial flowering plant. It is native to North America. Grows well in regions with middling soil fertility and sufficient sunshine. It is drought-resistant and produces flowers in shades of purple, orange, red, and more. The flowers are apt for dried and free arrangements.
4. Balloon Flower
This perennial plant beatifies your home massively from the lovely bell-shaped flowers. The buds grow and look like balloons before they turn into flowers, hence the name. It can be grown in containers, rockeries, and borders. Requires minimum maintenance and performs well in full sun and average moisture.
5. Chrysanthemum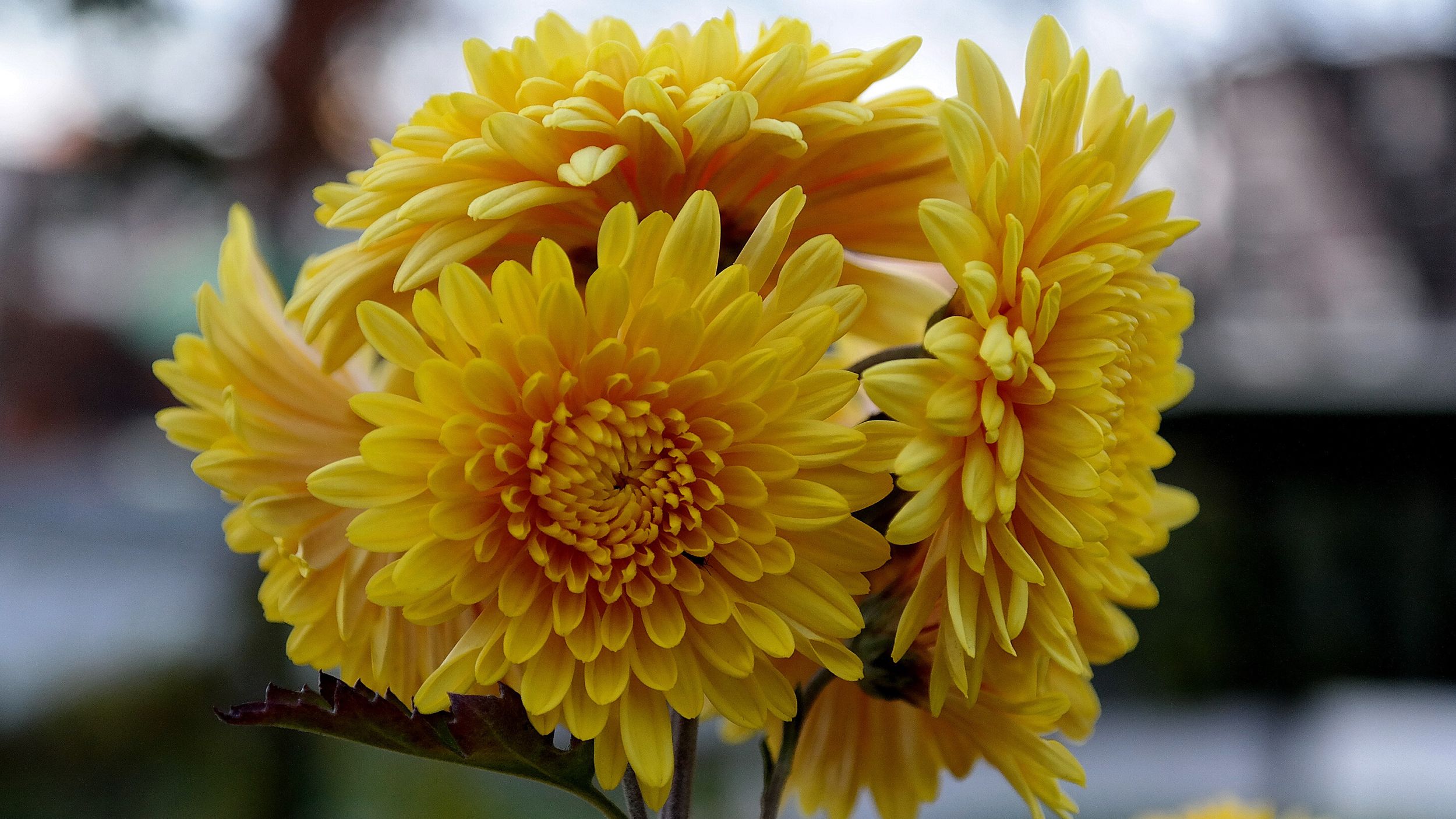 The Chrysanthemum (often called the mums) are perennials native to China. They bloom in a range of colors, and the florets are fringed or tubular. These flowers bloom in late summer to early fall. You can plant them in your garden, containers, and borders.
6. Bee Balm
Pollinators like hummingbirds, bees, and butterflies like the bee balm plant. That is because of its lovely fragrant flowers. The bubbly bloom comes in such shades as pink, white, lavender, and red. If you want the bee balm to grow well in your garden, ensure proper drainage.
7. Anemone Coronaria
The Anemon Coronaria or Japanese anemones are perennials that grow to a height of up to 4 feet. These beauties produce lovely cupped flowers in white, red, purple, and blue shades. The blooming occurs in late summer to early fall. They perform best in a properly-drained environment with full sun.
8. Coneflower
The coneflower is a clump-forming flowering plant native to North America. It re-blooms in quick succession and is an excellent option for freshly cut or dried floral arrangements. Like most summer flowers, the coneflower is drought resistant.
9. Dahlias
Dahlias are perfect summer flowers and come in varied sizes and colors. The roots are tuberous, and you can dig them up in autumn and plant in spring. For better performance, plant the tubers in soil rich in humus. Besides, there should be proper drainage to maintain soil moisture at the medium level.
10. Black-eyed Susan
This perennial North American flowering plant belongs to the sunflower family. It grows to up to 3 feet and produces flowers with a lovely dark brown disk-shaped center. Common bloom colors are bright yellow, red, and orange. You can grow black-eyed Susan in containers, flower gardens, or borders.
11. Sneezeweed
Also known as helenium, the sneezeweed is a clump-forming flowering plant. It grows well in moderately fertile soil with average moisture. The sneezeweed will beautify your home in late summer with orange, yellow, and red blooms.
Final Words
Late summer flowers decorate your home when other plants stop blooming. They are tolerant of heat, and most of them require little maintenance once established. Try some of the varieties we've discussed in this article and see how lovely your garden will look in summer.