Top 10 Virtual Receptionist : Why Businesses Choose To Outsource?
Work outsourcing has emerged as a beneficial business approach for firms of all sizes around the world. The global outsourcing market is valued at $92.5 billion as more entrepreneurs seek ways to boost sales outreach and reduce operational costs.
Almost 62% of large companies hire a third-party head to manage at least one portion of their business. Initially, outsourcing a task or service may sound inefficient. But stats reveal that it proves to be more affordable and top-quality than hiring an in-house staff. Although you can outsource many types of work, virtual receptionist service always tops the list.
What is Virtual Receptionist Service?
A virtual assistant is a remote worker who performs the traditional front desk work, from executive tasks to making bookings and routing calls.
Virtual receptionists simply learn about your business and create a detailed script about your business practices. It helps them handle customers and manage the process smoothly.
Listed below are some daily errands a VA can perform: 
24/7 phone answering service

Get back to emails and messages

Get insight into business performance

Schedule official meetings and book appointments

Send/route calls to the right units

Ease the lead conversion

Help customers throughout the purchase process.
Besides the typical work outlay, hiring a VA holds many benefits. There are a lot of reasons why companies outsource work for business growth and to boost revenue. But, what factors bring successful entrepreneurs to outsource a virtual receptionist?
Increased Business Efficiency

Reduce Active Costs

Dedicated Experts at Your Disposal

Benefit from World-Class Talent

Enhanced Customer Experience

Boost Sales and Leads
Increased Business Efficiency : 
Do you allocate much time handling customer calls, scheduling business meetings, and replying to online feedback and reviews? It can make your core business operations slow and less efficient.
Outsourcing these tasks to a VA can help you save time. You can focus on building better client relations and evaluating your staff performance. Similarly, hiring a seasoned expert who specializes in the outsourced field can bring better output, and your brand will flourish at an optimum rate.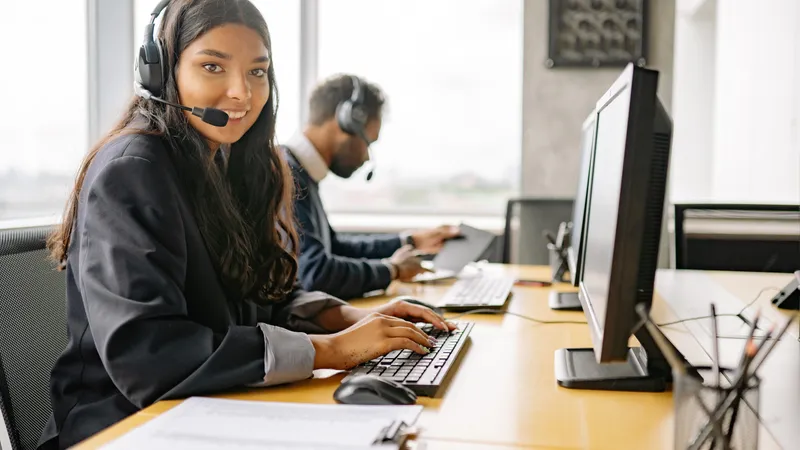 Reduce Active Costs:
Only large companies and well-built businesses afford to hire an in-house team. However, a low-budget business divides the tasks among the former employees, which results in low performance. Instead, you can hire a virtual assistant to receive high-quality work at a fraction of the cost.
Most remote workers get paid per hour, so you do not have to pay a fixed salary package and other job perks like paid annual leaves. You can just opt for one when you need them. You also do not need to pay for your VA's office space because they work remotely.
With the rise in the freelance industry, online workers offer a wide range of deals per a company's budget. You can choose a service plan that fits your firm's finance.
Dedicated Experts At Your Disposal: 
Responding to phone calls and emails promptly and professionally is essential to the growth of your business. It tells people that your company is reliable and candid about its customer relations. 
Only a specialized individual can handle the customers with the care they deserve to have. Virtual receptionists are trained to handle daily calls by providing apt greetings and responses. Their skills also enable them to assess the value of each call and contact you only when something truly requires your input.
So it would be best if you had professional hands to handle your customers. Partner with DOS to choose from their team of skilled and trained experts. 
Benefit From World-Class Talent: 
Another benefit of hiring an outsourced agent is that you do not have to consider their location. You can take the edge of global talent. For instance, you can hire a native English speaker to manage your international clients for better and clear communication.
If you are an established firm, you can outsource to VAs from different countries to handle clients from their respective countries. Companies are embracing this approach by hiring an online worker for work that does not specifically need a physical presence.
Enhanced Customer Experience: 
In 2016, 89% of businesses reported that customer service experiences were the most important factor in their profitability. Hence, hiring online assistance not only helps your business grow but also sustains the brand's reputation.
If you want to keep contact lines open after business hours, you can use your outsourced agent. This extra layer of customer service also creates a positive image, which benefits your company in the long run. They build and nurture positive client relations, which are extremely important for your image in the market. In addition, you can hire a virtual receptionist to manage all the aspects of your company.
Also Read: Planning To Outsource Receptionist? 5 Tips To Consider
Boost Sales and Leads : 
One of the key reasons why companies outsource work to virtual assistants is to use their skills to boost their sales and generate leads. VAs are often trained in this aspect. They keep insight into new trends and continue enhancing their skills. In addition, they will give your customers clear data about your product or service and uplift them to take action.
Virtual receptionist services are not limited to phone calls or front desk work. They help you handle customers on the web with live chat service and cater to clients on social media. They also post an update about the company on social links.
If you decide to hire a freelancer, now is the right time to take action. Your brand needs a skilled push to get on the right path and run smoothly.
Why Choose DOS?
Digitech Outsourcing Solutions (DOS) offers trained virtual receptionists who collaborate with you to know your business downright. They can foresee issues and deliver VA service perfectly. You can also use their free trial to inform yourself about their support.  
Instead of spending a lot on hiring on-site workers and training them, get in touch with DOS to hire a qualified team for your business. So get in touch with them and personalize your plan today. 
Thank you for reading the blog. We hope you liked it. If yes, then please leave a review.